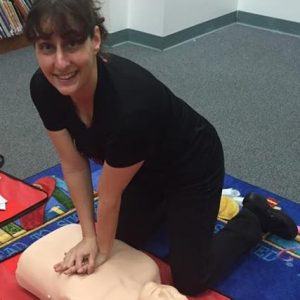 Randi Colton is the proud recipient of the Boy Scouts Of America's  National Medal of Merit Award for her lifesaving skills.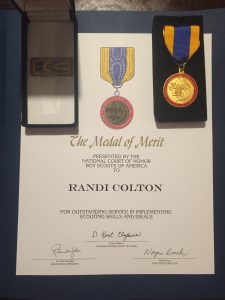 FitChick CPR teaches the most up-to-date techniques and the classes are designed to be informative and fun for the participants.
Randi Colton, founder of FitChick CPR, took an interest in learning CPR her junior year of high school. She has over 28-years of experience in CPR and First Aid training and has been teaching various CPR and First Aid courses for a decade.
Based in Rockland County, New York,  Randi is a certified American Heart Association Instructor through Valley Hospital in Paramus, NJ.  She offers a wide variety of custom classes in CPR, First Aid and AED (Automated External Defibrillator). If needed, these classes can be conducted in your home, business or school in the Rockland and Bergen County areas.
Randi is also certified through many national health and fitness organizations, including National Academy of Sports Medicine (NASM), American Council of Exercise (ACE) and Aerobics & Fitness Association of American (AFAA). She is also a graduate of Hilton Johnson Productions, Inc. HealthCoach Training Program. She resides in Sloatsburg, New York with her husband, two sons and their dog.
Get trained and you may save a life. CPR courses, parties and fundraisers.  Classes in First Aid, BLS and AED!
Contact us today to sign up for a class or request a course!